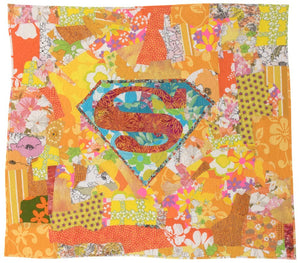 Being superwoman used to mean that you did — and had — it all. You worked forty-plus hours at your dream job, kept a perfect home, cooked amazing meals, took care of your aging parents, ran marathons, volunteered at the local food bank, drove all the carpools, had an active social life, took enviable and frequent vacations, were always perfectly dressed and groomed, and baked the perfect cupcakes for every fundraiser.
We've needed a retooling of that ideal for some time. I hereby propose Superwoman 2.0. For this version, we get support for becoming the awesome beings we're meant to be, whatever that might look like, instead of trying to live up to some idealized version of womanhood.
Our lives can be balanced and healthy, and work for us. We can be nuclear physicists, artists, press secretaries, mothers, physicians, mathematicians, wives, helicopter mechanics, entrepreneurs and/or rocket scientists. Women have obvious superpowers like giving birth and making milk. But what about the other less obvious, but equally important, strengths we bring to culture, commerce, policy, and science? It's long past time for these qualities to be recognized and valued.
Who cares about our housekeeping skills? Let's dial it down, and put the emphasis on what's really important.
While this piece was part of the show Ultraviolet: Textile art revealing women's issues, there is no ultraviolet message printed on it.
29″ h x 32″ w
This piece comes unframed, with a sleeve and a piece of wood that attaches to the wall.